Research Outcome
미래를 창조하는 포스텍 화학공학과
A Short Review on Interface Engineering of Perovskite Solar Cells: Sel…
Year of publication
Title of paper

A Short Review on Interface Engineering of Perovskite Solar Cells: Self-Assembled Monolayer and Its Roles.
Author

[박태호 교수 연구실]
Publication in journal

Solar RRL, 2019, 4, 1900251.
Publication date

20200207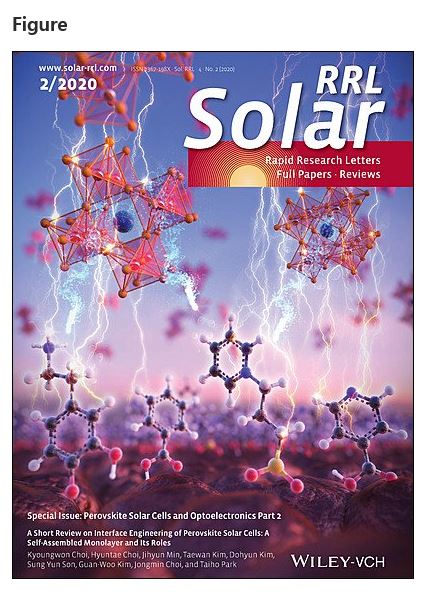 [Abstract]
Perovskite solar cells (PSCs) are considered as potential candidates for next-generation energy harvesting due to their advantages. A classic PSC has two charge transport layers (CTLs) above and below a perovskite layer, and these CTLs largely influence charge extraction and transport. Thus, an interface inevitably forms between the CTL and perovskite layer, and if the CTL and perovskite do not form a compact contact, these interfaces can become a non-radiative recombination center, which can degrade device efficiency and stability. Accordingly, interface engineering is considered an effective way to alleviate this issue. Herein, an overview of interface engineering methods on PSCs is provided, particularly with regard to types of self-assembled monolayers and their roles in device energy level alignment and passivation effects.
DOI: 10.1002/solr.201900251
Link: https://onlinelibrary.wiley.com/doi/epdf/10.1002/solr.201900251